Best Badminton Academy in Faridabad
Mantor – Just Sports, the best Badminton Academy in Faridabad, unearths undiscovered talent and develops it into the brightest stars in badminton by giving them every opportunity and exposure necessary to bring out the best in them. The Best indoor Badminton court in Faridabad has A rectangular court that is divided by a net used to play the racket game of badminton between two opposing players (singles) or two opposing pairs (doubles).
Many programs are being run by this Badminton Coaching in Faridabad to meet the needs and skill levels of the players. In the badminton Classes in Faridabad In each program, we follow predetermined game plans to push players outside of their comfort zones occasionally and make each session harder than the one before it in order to train the body to recognize when enough is not enough.
Top-level badminton players must have exceptional physical stamina, muscular strength, agility, speed endurance, anaerobic power, and the ability to accelerate and decelerate. Since 1992, badminton has been a part of the Olympic Games. There are five events: men's and women's singles, men's and women's doubles, and mixed doubles, in which there are two men and two women competing in each pair. Give new growth to your career and just join this best badminton academy in Faridabad.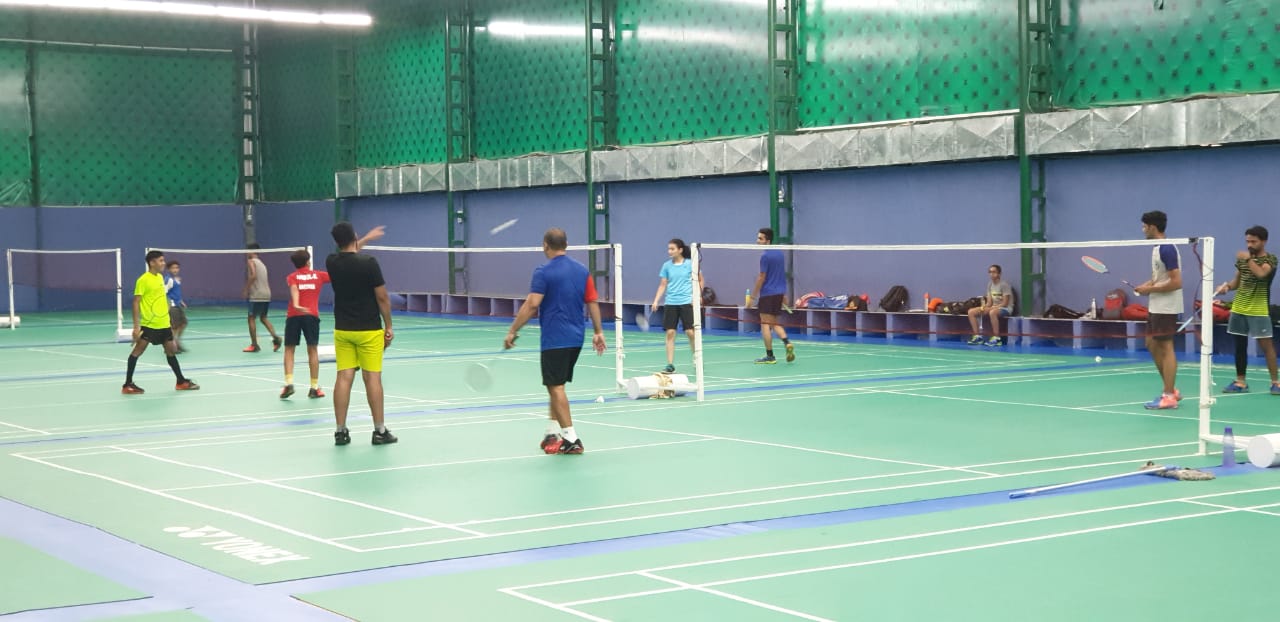 Facilities of our Badminton Academy In Faridabad
Mantor Just Sports Academy provides the only facility of its sort to have:
Twelve synthetic indoor badminton courts are furnished to international standards.

Also offers top-notch amenities like a gym, training ground, and 12 courts of badminton on wooden floors covered with synthetic Yonex mats that are BWF approved.

All 12 badminton courts are enlightened with unique white lights that produce 1000 lux, etc.

We gladly provide sportsmen and sports enthusiasts with top-of-the-line equipment in an effort to be the driving force behind the promotion of sports in the nation.
BADMINTON COACHES PROFILE
Mantor's Sports Best Badminton Academy In Faridabad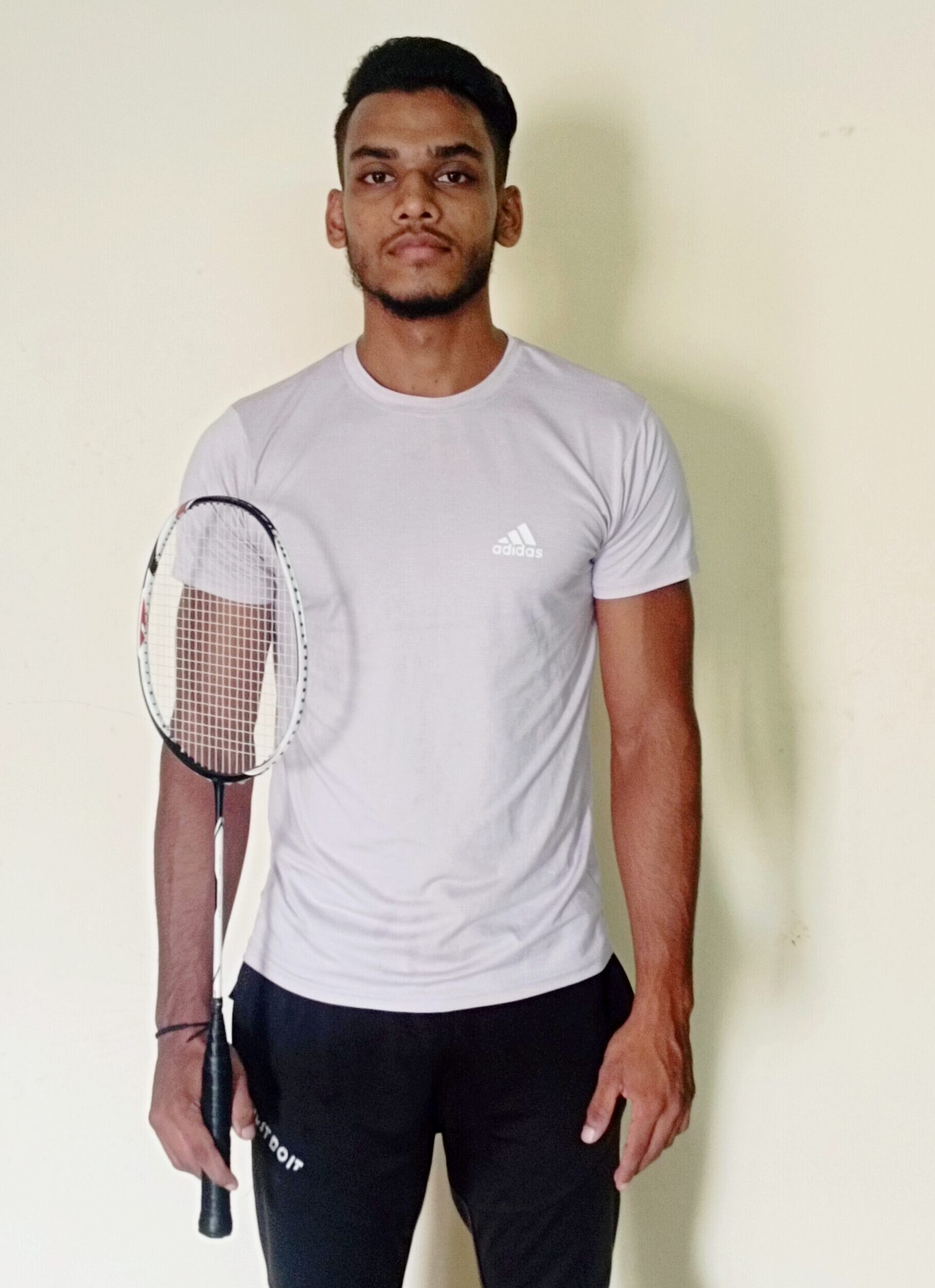 Mantor's Just Sports Best Badminton Academy in Faridabad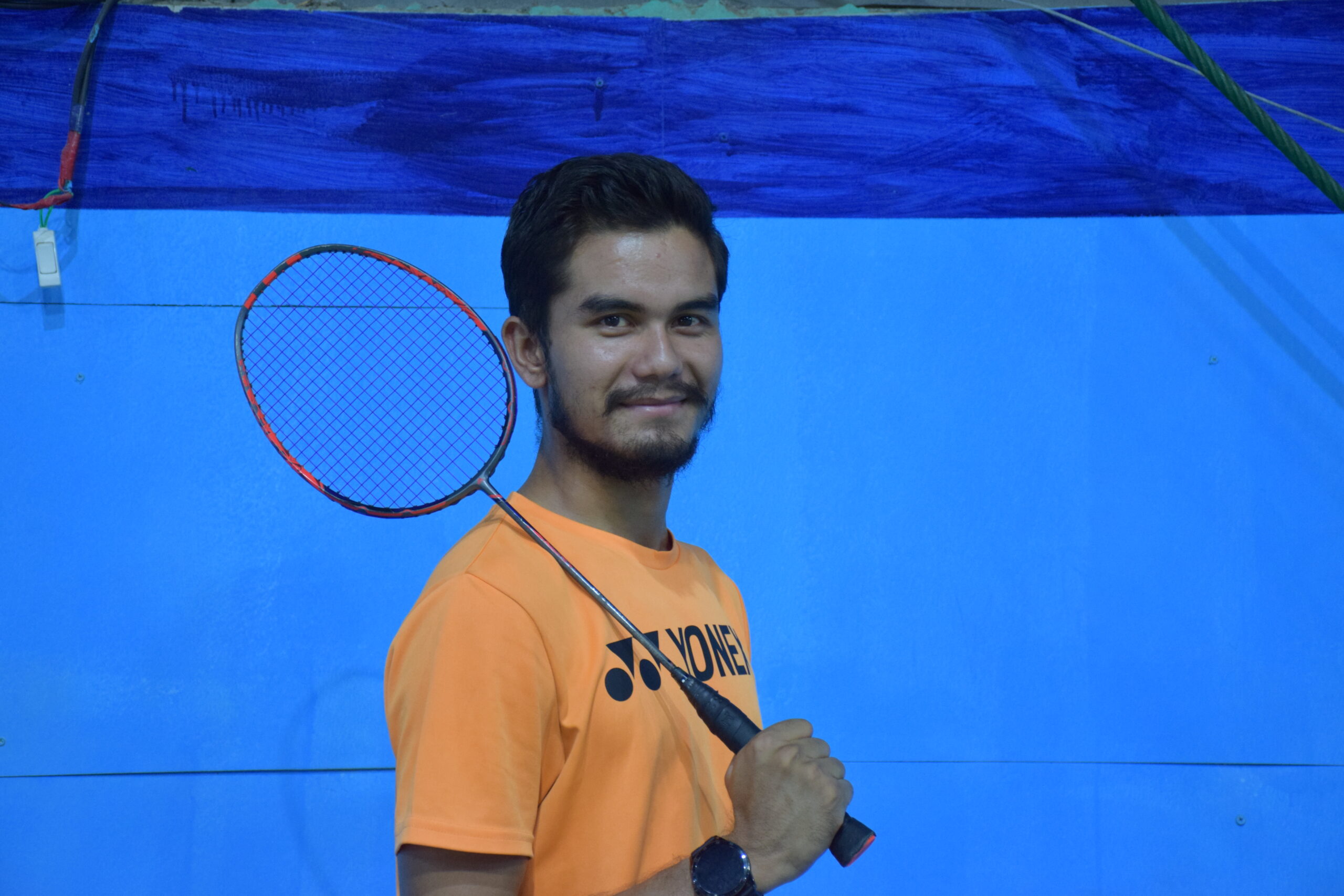 Mantor's Just Sports Best Badminton court in Faridabad
Mantor's Just Sports Best badminton court in Faridabad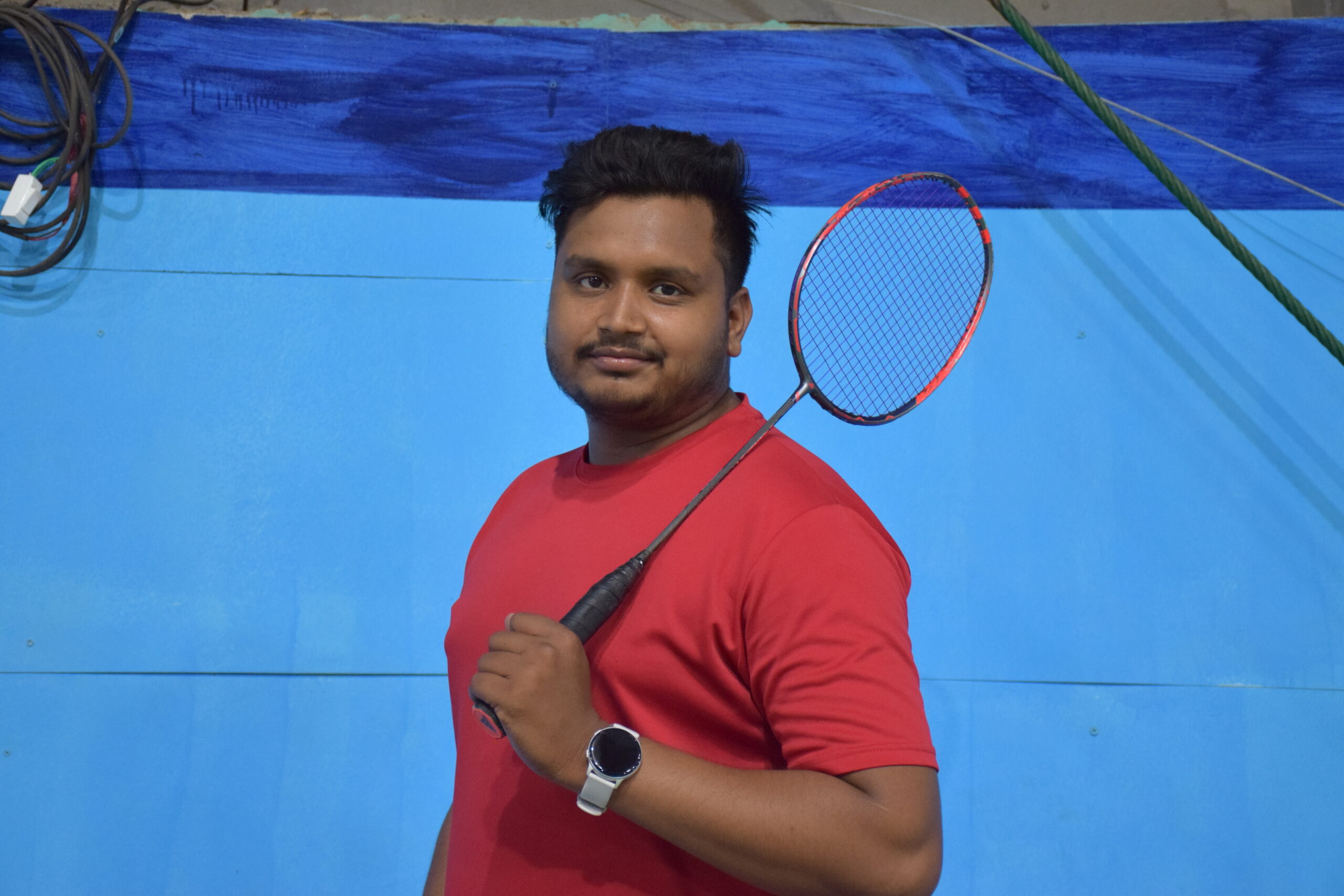 Benefits of Joining Our Badminton Academy in Faridabad
Badminton is a fun and challenging sport that requires skill, agility, and precision. If you're looking to take your game to the next level or simply want to learn the basics, joining a badminton academy can provide you with many benefits. In this blog post, we'll explore some of the reasons why you should consider joining Mantor Just Sports Badminton Academy in Faridabad.
One of the primary benefits of joining Mantor badminton academy is that you'll receive expert badminton coaching from experienced professionals. These coaches have a deep understanding of the sport and can help you to develop your skills, improve your technique, and provide you with personalized feedback. With their guidance, you can avoid common mistakes and develop good habits that will help you to excel on the court.
2. Access to High-Quality Equipment
Another advantage of joining the best badminton academy in Faridabad is that you'll have access to high-quality equipment. Most academics have their own courts, shuttlecocks, and rackets, which are typical of a higher quality than what you might find at a community center or gym. This can help you to improve your game and achieve better results. So come join the Badminton Court of Faridabad today itself.
3. Opportunity to Meet Other Players
Joining a badminton academy also gives you the opportunity to meet other players who share your passion for the sport. You'll have the chance to make new friends, compete with other players, and learn from each other. This can be especially beneficial if you're new to the sport and want to connect with other like-minded individuals
4. Improved Physical Health
Badminton is a highly physical sport that requires endurance, strength, and agility. By joining the best badminton Coaching in Faridabad, you'll have the opportunity to improve your physical health by engaging in regular training sessions and matches. This can help you to increase your stamina, build muscle, and improve your overall health and well-being.
5. Mental Health Benefits
Finally, Mantor just sports Best Badminton court in Faridabad can also have positive mental health benefits. Engaging in physical activity is known to help reduce stress and anxiety, improve mood, and boost overall mental health. Additionally, participating in a sport can help build self-confidence and a sense of achievement, which can have long-lasting positive effects on mental health.
There are many benefits to joining Mantor – Just Sports best Badminton academy in Faridabad, from expert coaching to improved physical and mental health. If you're interested in taking your game to the next level or simply want to learn the basics, consider joining a badminton academy near me in your area. With the right training and support, you can become a skilled and confident badminton player.
See Also: Cricket Academy
Winner of Junior Badminton Championship from Mantor-Just Sports
Mantor-Just Sports
Playgrounds
Sports Academies – Sector 11-D and Sector 21-A Faridabad Haryana